INFORMATION CONTAINED HEREIN IS FOR GENERAL INFORMATIONAL PURPOSES ONLY.  NOTHING ON THIS WEBSITE SHALL BE CONSTRUED AS PROVIDING PROFESSIONAL ADVICE NOR CREATING A SPECIAL RELATIONSHIP WITH YOU OR OUR AGREEMENT TO PROVIDE YOU WITH ANY OF THE ADVICE OR SERVICES CONTAINED IN OUR CONTENT.  YOU ARE NOT ENTITLED TO RELY UPON ANY CONTENT PUBLISHED HEREUNDER OTHER THAN TO THE EXTENT THAT YOU AND WE SPECIFICALLY AGREE IN WRITING TO THE CONTRARY.
ANY DESCRIPTION OF COVERAGE ON THIS SITE DOES NOT REPRESENT ANY COVERAGE PROVIDED ON ANY INSURANCE POLICY YOU MAY HAVE PURCHASED THROUGH THIS AGENCY, OR ANY CURRENT OR FUTURE POLICY YOU MAY OWN, NOR DOES ANY CONTENT HEREIN NECESSARILY APPLY TO YOUR SPECIFIC SITUATION.  MERELY BECAUSE WE LIST A CAPABILITY OR PRACTICE AREA HEREUNDER, DOES NOT MEAN WE HAVE AGREED TO PROVIDE SUCH SERVICES TO YOU.  TO CONFIRM THE COVERAGE PROVIDED ON A SPECIFIC POLICY YOU CURRENTLY OWN OR ARE CONSIDERING PURCHASING, YOU SHOULD CONTACT THE AGENCY OR INSURANCE CARRIER THAT ISSUED, OR MAY ISSUE, THE POLICY. IN ADDITION, FOR COMPLETE COVERAGE DETAILS, INCLUDING CONDITIONS, LIMITS AND LOSSES NOT COVERED, READ YOUR POLICY AND ALL ENDORSEMENTS.
NO COVERAGE CAN BE BOUND NOR CHANGES MADE TO YOUR NEW OR EXISTING POLICY UNLESS YOU HAVE RECEIVED A WRITTEN BINDER OF INSURANCE FROM OUR OFFICE. A FORM SUBMITTED FROM THIS SITE DOES NOT CONSTITUTE A BINDING COVERAGE AGREEMENT.
These Legal Notices, as amended by us at any time and from time to time, set out the basis on which you may use this website and provide important information about the way we provide our services.
Website Terms of Use
Last updated: August 1, 2016
Acceptance of the Terms and Conditions
This Terms of Use Agreement, along with all other agreements, disclaimers and disclosures displayed on Site (collectively, the "Agreement") states the terms and conditions under which you may use the website located at Kinlochcg.com or Optisure.com, and all Content available therein (the "Site"). Optisure Risk Partners, LLC, Kinloch Holdings, Inc., and their affiliates, subsidiaries, and related companies are hereinafter referred to collectively as "Optisure" or "we". This Site is provided by Optisure and contains information in the form of data, text, reports, templates, agreements and other materials relating to and/or provided by Optisure and its third party content providers, (collectively, the "Content").
By accessing, browsing and/or using this Site and its Content, you acknowledge that you have read, understood and agree to be legally bound by this Agreement. We reserve the right to amend this Agreement at any time and from time to time.  If you use the Site after the amended Agreement has been posted, you will be deemed to have agreed to the amended Agreement.
Information
All Content is for informational purposes only and may not reflect the most current insurance developments. The Content of this Site may be considered advertising for insurance services.  The Content is not offered as legal or any other advice on any particular matter. Any opinions expressed through the Content of this Site are the opinions of the particular author and may not reflect the opinions of Optisure or any individual associated with our firm. The transmission and receipt of information contained on the Site, in whole or in part, or communication with Optisure via the Internet or e-mail through this Site is not intended to create and does not constitute a client relationship between you and Optisure. You should not send us any confidential information in response to this Site. You should not act or refrain from acting on the basis of any Content included in the Site without seeking the appropriate legal or professional advice on the particular facts and circumstances at issue.
Intellectual Property Rights
You acknowledge that this Site and various elements contained therein are protected by copyrights, trademarks, trade secrets, patents, or other proprietary rights, and that these worldwide rights are valid and protected in all forms, media, and technologies existing now and hereinafter developed. You also acknowledge that the Content is and shall remain the property of Optisure or its licensors. You agree to comply with all intellectual property laws and you shall not encumber any interest in, or assert any rights to, the Content. You may not modify, transmit, participate in the sale or transfer of, or create derivative works based on any Content, in whole or in part. However, you may print a reasonable number of copies of the Content for your personal use provided that you maintain any notices contained in the Content, such as all copyright notices, trademark legends, or other proprietary rights notices.
Trademarks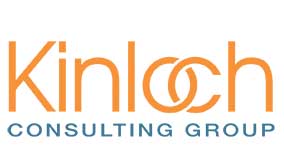 are trademarks and service marks of Optisure Risk Partners, LLC or Kinloch Holdings, Inc. (collectively the "Optisure Trademarks"). Other company, product, and service names and logos used and displayed on this Site may be trademarks or service marks of their respective owners who may or may not endorse or be affiliated with or connected to us. Nothing on this Site should be construed as granting, by implication, estoppel, or otherwise, any license or right to use any of Optisure Trademarks displayed on this Site, without our prior written permission in each instance.  All goodwill generated from the use of Optisure Trademarks will inure to the benefit of Optisure.
Linking and Framing
We prohibit the use of any links to the Site from any other websites unless establishment of such a link is approved in advance by us in writing. You may not frame any elements of this Site with any other website without our prior written permission.
Communications with Us
Please be advised that we cannot guarantee the confidentiality of any communication or material transmitted to us via the Site or via electronic mail. In addition, no coverage can be bound, placed or confirmed through our web sites.  Accordingly, we suggest that you use caution when transmitting any information to us via the Internet. Optisure expressly disclaims any liability for damages resulting from third party interception of your communications with us via the Internet. If you choose to send us any information via the Site or via e-mail, you do so solely at your own risk.
Copyright Complaints
If you believe this Site contains Content that infringes your copyright, please provide the information listed below to our designated agent for claims of copyright infringement:
Our designated agent may be contacted as follows:
John Bentas, Esq.
McLane Middleton, Professional Association
(603) 628-1306
(603)625-5650
900 Elm Street
Manchester, NH 03101
United States
john.bentas@mclane.com
Links to Other Websites
This Site may periodically provide links to third-party websites ("Third-Party Sites"). This Agreement governs only this Site and not any Third-Party Sites. Our decision to link to a Third-Party Site is not an endorsement of the content or services in that linked Third-Party Site. Optisure does not control these Third-Party Sites and expressly disclaims any responsibility for the content, the accuracy of the information and any products or services available on the Third-Party Sites. If you decide to access linked Third-Party Sites, you do so at your own risk. You should direct any concerns regarding any Third-Party Sites to the administrator of the applicable Third-Party Site. You should also refer to the separate terms of use, privacy policies and other rules posted on Third-Party Sites before you use them.
Disclaimer of Warranties
YOU ACKNOWLEDGE AND AGREE THAT THIS SITE IS PROVIDED ON AN "AS IS" AND "AS AVAILABLE" BASIS. NONE OF OPTISURE, ITS AFFILIATES, SUBSIDIARIES OR ITS OR THEIR OFFICERS, DIRECTORS, EMPLOYEES OR AGENTS (COLLECTIVELY THE "OPTISURE PARTIES") GUARANTEES THE ACCURACY, COMPLETENESS, TIMELINESS, RELIABILITY, SUITABILITY OR USEFULNESS OF ANY PORTION OF THE SITE. NONE OF THE OPTISURE PARTIES WARRANT THAT THIS SITE WILL BE UNINTERRUPTED OR ERROR FREE, THAT ANY SPECIFIC INFORMATION THAT IS REQUESTED WILL BE PROVIDED OR THAT THIS SITE OR ITS SERVER ARE OR WILL BE FREE OF COMPUTER VIRUSES OR OTHER HARMFUL ELEMENTS. YOU EXPRESSLY AGREE THAT THE ENTIRE RISK AS TO THE QUALITY AND PERFORMANCE OF THIS SITE AND THE ACCURACY, TIMELINESS OR COMPLETENESS OF THE CONTENT OR SERVICES IS ASSUMED SOLELY BY YOU. NONE OF THE OPTISURE PARTIES MAKES ANY, AND HEREBY SPECIFICALLY DISCLAIMS ANY AND ALL, REPRESENTATIONS, ENDORSEMENTS, GUARANTEES, AND WARRANTIES, EXPRESS OR IMPLIED, REGARDING THIS SITE, INCLUDING WITHOUT LIMITATION, THE IMPLIED WARRANTIES OF MERCHANTABILITY AND FITNESS FOR A PARTICULAR PURPOSE, TITLE AND NON-INFRINGEMENT OF THIRD-PARTY RIGHTS.  YOU UNDERSTAND AND AGREE THAT ANY CONTENT, MATERIAL AND/OR DATA DOWNLOADED OR OTHERWISE OBTAINED THROUGH THE USE OF THE SITE IS USED AT YOUR OWN RISK AND THAT YOU WILL BE SOLELY RESPONSIBLE FOR ANY DAMAGE TO YOUR COMPUTER SYSTEM OR LOSS OF DATA THAT RESULTS FROM THE DOWNLOAD OF SUCH CONTENT, MATERIAL AND/OR DATA.
Limitation of Liability
UNDER NO CIRCUMSTANCES WILL ANY OF THE OPTISURE PARTIES BE LIABLE FOR ANY LOSS OR DAMAGE CAUSED BY YOUR RELIANCE ON INFORMATION OBTAINED THROUGH THIS SITE. IT IS YOUR RESPONSIBILITY TO EVALUATE THE ACCURACY, COMPLETENESS, OR USEFULNESS OF THIS SITE. IN NO EVENT SHALL ANY OF THE OPTISURE PARTIES BE LIABLE FOR ANY DIRECT, INDIRECT, PUNITIVE, INCIDENTAL, SPECIAL OR CONSEQUENTIAL DAMAGES ARISING OUT OF OR RELATING TO THE SITE OR THIS AGREEMENT, WHETHER BASED ON WARRANTY, CONTRACT, TORT, OR ANY OTHER LEGAL THEORY. BECAUSE SOME JURISDICTIONS DO NOT ALLOW THE EXCLUSION OR LIMITATION OF LIABILITY FOR NEGLIGENCE, CONSEQUENTIAL, INCIDENTAL OR OTHER DAMAGES, IN SUCH JURISDICTIONS THE OPTISURE PARTIES' LIABILITY IS LIMITED TO THE GREATEST EXTENT PERMITTED BY LAW. YOUR SOLE REMEDY FOR DISSATISFACTION WITH THIS SITE IS TO STOP USING THIS SITE.
Indemnification
You agree to make Optisure, its affiliates and its or their shareholders, partners, members, directors, officers, co-branders, subsidiaries, parents, employees and agents, whole for any and all claims, losses, liabilities, and expenses (including lawyers' fees) arising from your use of the Site or any violation of this Agreement.
Miscellaneous
In the event that any portion of this Agreement is held to be invalid or unenforceable, then such portion shall be construed in accordance with the applicable law as nearly as possible to reflect the original intentions of the parties, and the remainder of this Agreement shall remain in full force and effect. The sections of this Agreement entitled Intellectual Property Rights, Disclaimer, Limitation of Liability, Indemnification, Miscellaneous shall survive the termination of this Agreement. Optisure reserves the right to change, suspend, or discontinue all or any part of this Site or the Content at any time without prior notice or liability. The paragraph headings herein are provided only for reference and shall have no effect on the construction or interpretation of this Agreement. You expressly absolve and release the Optisure Parties from any claim of harm resulting from a cause beyond their control, including, but not limited to, failure of electronic or mechanical equipment or communication lines, telephone or other interconnect problems, computer viruses, unauthorized access, theft, operator errors, severe weather, earthquakes, or natural disasters, strikes or other labor problems, wars, terrorist activities or governmental restrictions. You may not assign this Agreement. No waiver shall be effective unless in writing. Neither the course of conduct between parties nor trade practice shall act to modify any provision of this Agreement. This Agreement shall be governed by and construed in accordance with the laws of the New Hampshire, except with regard to its conflicts or choice of law rules. You shall comply with all laws, rules and regulations which are now or hereinafter promulgated by any government authority or agency which govern or apply to the operation and use of the Site. Without limiting the generality of the foregoing, you expressly agree to comply with such restrictions and not to export or re-export any of the Content to countries or persons prohibited under the export control laws of the United States. You are prohibited from any use of the Site that would constitute an illegal offense, give rise to liability or otherwise violate any applicable local, state, national or international law or regulation. All rights not expressly granted herein are reserved by us. This Agreement contains the entire agreement of the parties concerning your use of this Site and supersedes all existing agreements and all other oral, written or other communication between the parties concerning its subject matter.
Privacy Policy:
Effective Date: August 1, 2016
We at Optisure Risk Partners, LLC, Kinloch Holdings, Inc. and their affiliates, subsidiaries, and related companies (collectively, "Optisure", "we", "us" and/or "our") respect your concerns about privacy and value the relationship we have with you. This privacy policy describes how we collect, use, share and protect information obtained from you via this website (the "Site").
Information We Collect
Personal Information. You may visit our Site without disclosing any personally identifiable information ("Personal Information"). However, you may also choose to provide certain Personal Information, such as your name, address, telephone number and/or email address on this Site. We use Personal Information provided to us through this Site for the purpose for which it is provided, such as, for example, to process your request to register for an event. We may also use your Personal Information to provide you with information we think may be of interest to you. This information may include details about our legal services, publications we offer and/or events that we sponsor. Some events offered by Optisure may be co-sponsored by Optisure and another company and/or organization. If you register for a co-sponsored event, the co-sponsor's treatment of your information will be governed by its own privacy policy, for which we cannot be responsible.
Each of our marketing emails includes an automated way for you to opt out (unsubscribe) from that particular communication or from all marketing emails sent by us. To opt out, please follow the instructions on the e-mail you receive.
Please note that if you reply to a Optisure address in one of our marketing emails, the communication you send to us will not create a client relationship. Please do not send us any information that you or anyone else considers to be confidential or secret unless we have first agreed to be your legal representatives in that matter. Any information you send us before we agree to provide you with legal representation cannot be protected from disclosure.
Non-Personal Information. We may collect certain aggregate and non-personal information when you visit the Site. Aggregate and non-personal information does not relate to a single, identifiable visitor. It tells us such things as how many users visited our Site and the pages of the Site that were accessed. By collecting this information, we learn how to best tailor our Site to the needs of our visitors.
Information We Share
We share Personal Information between our offices so that information submitted to one office may be accessed, stored or processed by another office in any other location where we have offices, including countries outside the European Economic Area which may not have privacy (data protection) legislation and regulation comparable to the country in which you reside.
We do not sell, rent, trade or otherwise disclose Personal Information concerning visitors to the Site, except as described herein. We may share Personal Information provided by our website visitors with third parties we have retained to perform services on our behalf. In addition, we may disclose Personal Information about you if we are required to do so by law or pursuant to legal process, in order to respond to a request from law enforcement authorities or other government officials, and/or when we believe disclosure is necessary or appropriate to prevent physical harm or financial loss or in connection with an investigation of suspected or actual illegal activity. We also reserve the right to transfer any Personal Information we have about you in the event that we sell or transfer all or a portion of our business or assets.
Security
We maintain administrative, technical and physical safeguards to protect against unauthorized disclosure, use, alteration or destruction of the Personal Information you provide to the Site. However, no security system can be completely secure. Accordingly, we cannot guarantee the complete security of your Personal Information. Please exercise caution when determining what Personal Information you disclose via the Site.
Links to Third-Party Websites
This Site may contain links to external websites operated by third parties. Please be aware that these third-party websites are governed only by their own privacy policies. We cannot be responsible for these policies.
Email Monitoring
While every employee of Optisure has a unique firm provided email address, email which you send to us or which we send to you may be monitored by Optisure to ensure compliance with professional standards and our internal compliance policies. Monitoring is not continuous or routine, but may be undertaken where there are reasonable grounds for doing so.
Your Rights
You are entitled to request details of the Personal Information we have about you and to have it rectified or deleted as required by applicable data protection legislation. All such requests must be made in writing using the contact details specified below. We reserve the right to make a small charge to meet our costs in providing you with details of the Personal Information we have about you where that is permitted by local law.
Updates to This Privacy Policy
We may update or change this Privacy Policy from time to time and without prior notice to you. Please review the Privacy Policy each time you use the Site. By your continued use of the Site, you implicitly consent to the terms of the revised Privacy Policy.
How to Contact Us
If you have any questions about our Privacy Policy, please contact us by emailing to or writing to Peter Milnes at Optisure Risk Partners, LLC, 40 Stark Street, Manchester, NH 03101.  pmilnes@optisure.com
About Our Fees
Our professional fees are customarily based on commission calculated as a percentage of the premium collected by the insurer and are paid to us by the insurer. Certain clients may choose to pay us directly for selected services.  We may also receive from insurers and insurance intermediaries additional compensation (monetary and non-monetary), which is contingent on volume, profitability or other factors pursuant to agreements we may have with them relating to all or part of the business we place with those insurers or through those intermediaries.  Such agreements may be in effect with one or more of the insurers with whom your insurance is placed, or with the insurance intermediary we use to place your insurance. We will be pleased to discuss with you the details of any contingent compensation agreements relating to your placement upon your request.