Benefits Buzz is a monthly newsletter that features two short, easy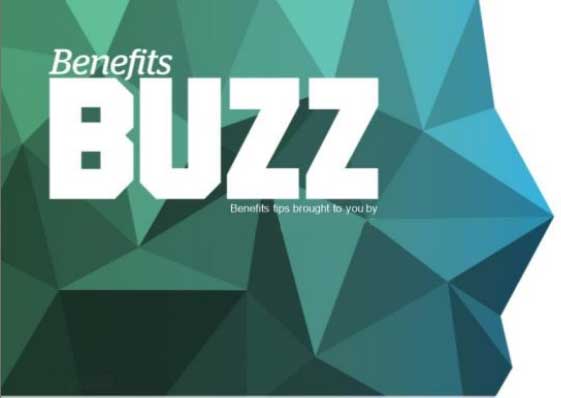 to read, "hot" benefits topics along with a "Did You Know" factoid. We invite you to subscribe, so you can receive insightful information in a format that's simple and quick to read.
Here are the last four issues. Please click the link to download.